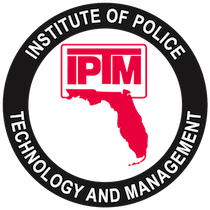 During his tenure as a KY State Police Trooper Joey was trained to operate a total station and forensic mapping software. As a trooper Joey was responsible for diagramming traffic collision scenes and crime scenes. The total station and computer software quickly replaced the old ways of measuring with a steel tapeline and creating hand drawn diagrams.  After opening SRI in 1998 the first large equipment purchase was a Nikon DTM 330 Total station which was purchased in 1999. Soon after making this purchase Visual Statement came out with their first diagramming software Vista. Since that time Visual Statement has stayed on the cutting edge of traffic collision reconstruction software and SRI has been utilizing this software since 2000.
SRI has the best and leading software for diagramming and reporting software for law enforcement and private forensic investigators… Visual Statements.
Visual Statement allows us to precisely create scenes, create 3-D models and 3-D animations. Forensic mapping is the most accurate way to document the evidence at a scene and we specialize in maximizing our software to its potential.
We can take care of the entire process from identifying and collecting and mapping physical evidence, performing on-site measurements, creating to scale diagrams, 3-D animations and presenting this evidence to a jury at a very high level. Here is a great read from the Evidence Technology Magazine Forensic DNA for Property Crime that relates to our services.
Forensic Mapping Services
3D Animations
Bullet Trajectory 3D Modeling
Bullet Trajectory Analysis and Documentation
Bullet Trajectory Animation
Computer Generated 3D Scenes
Crime and Incident Scene Diagramming
Crime Scene Blood Pattern Diagramming
Criminal Investigations
Identification, Collection and Documentation of Any Type of Trace Evidence
Identification, Collection and Documentation of Blood Evidence
Simulation of Traffic Collisions