SRI is routinely commissioned to provide assistance in crime scene investigations in Kentucky and on a national level.  This blog entry summarizes how our crime scene reconstructionist, Shelly Rice, was instrumental in presenting new details that reversed the Lawrence Circuit Court's order denying relief and remand for a new trial of a man convicted of murder in 2005.  After review of Shelly's finding, the KY Court of Appeals noted it was "important that every attorney seek outside expert help investigating facts when building a case".
Background on the Case:
On August 9, 2003, police officers found Alger Ferguson on his porch lying on some broken glass. His nephew, who had been drinking beer with him that day, was lying dead on the living room floor. The semi-automatic pistol that killed the nephew was next to him, and the gun's loaded magazine was found in Ferguson's pocket.
Ferguson claimed he and his nephew drank beer, smoked marijuana, rode ATVs and shot at beer cans on the day of the murder. Ferguson said he fell asleep and woke up when his nephew pulled back the slide on the gun. He pointed the gun at himself and pulled the trigger, Ferguson claimed, and he shot himself again after Ferguson ran to the porch.
Ferguson was indicted for murder about a month after his nephew's death and convicted in 2005.  In 2007, The Kentucky Supreme Court upheld the conviction of Alger Ferguson, who represented himself at trial and then complained about the judge letting him do so.  The Supreme Court judges found no merit in Alger Ferguson's assertion that Lawrence County Circuit Judge Daniel Sparks improperly allowed him to represent himself at trial.
Recent Developments: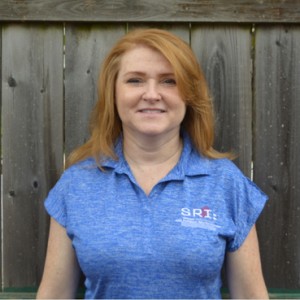 In 2015, Ferguson obtained post conviction counsel with the Department of Public Advocacy (DPA).  The DPA turned to SRI for help and hired crime scene reconstruction expert Shelly Rice.  Shelley is the only private investigator certified in crime scene shooting reconstruction in the state of Kentucky.  Rice prepared a detailed, peer-reviewed one hundred thirteen-page report based upon the shooting.  Specifically, Rice reviewed the crime scene evidence, the firearm, gunshot wounds and other evidence on the body of the decedent, and bloodstain pattern analysis. In particular, Rice focused on the "void" pattern (i.e., absence of blood) on the decedent's hand, which indicated the decedent was holding an object at the time of his death. Rice stated this pattern was more consistent with the decedent holding the pistol found at the scene than a beer can, as the Commonwealth asserted. She also commented upon testimony and conclusions offered by the Commonwealth's witnesses at trial. Rice testified at length as to the report's contents during Alger's evidentiary hearing.  The KY Court of Appeals cited that Rice ultimately concluded:
1. There was vital evidence in this case that was not presented at trial. That evidence consisted of:
The live round found at Parker Ferguson's feet (that exhibited characteristics of a misfire).
Bloodstain patterns misinterpreted and unacknowledged.
Firearm testing to demonstrate how the slide cycle could be interrupted failing to cock the hammer.
Proper gunshot residue testing of Parker Ferguson.
2. Witnesses were permitted to give expert testimony in the trial about the firearm and bloodstain patterns with no scientific basis of this testimony as previously addressed in this report. They further gave misleading information that could have prejudiced the jury on behalf of the Commonwealth. These witnesses were permitted to give testimony without properly reviewing all discovery and performing appropriate testing prior to giving testimony.
3. Based on the evidence of this case, Parker Ferguson was capable of self-inflicting the gunshot wounds to his face and head. The evidence within this scene exhibits that there was a greater probability that Parker Ferguson was the shooter.
4. Parker Ferguson had drugs and alcohol in his system which could have inhibited properly handling the firearm at the time of this incident.
5. There was evidence at this scene that was not collected for further evaluation and determination of the events in this incident.
The DPA also retained an expert in prevailing professional norms regarding criminal defense.  He testified that a reasonable attorney in this case would have researched handguns, mental state, intoxication, and, MOST IMPORTANTLY, an expert on blood spatter analysis.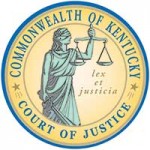 The Commonwealth of Kentucky Court of Appeals Conclusion was clear:
"For the foregoing reasons, we reverse the Lawrence Circuit Court's order denying relief, entered April 28, 2016, and remand for a new trial."
Link: Opinion Reversing and Remanding
Obtaining an expert investigator to help build your case is often a matter of winning or losing.  SRI is here to help…..We continuously invest in the most up to date training, the latest and greatest technology and equipment.  We make sure we have the resources and equipment to service any need you may have, adding a true team concept to every case.  SRI is comprised of highly trained and specialized investigative experts. Our clients will tell you no one will outwork us. CLICK HERE To learn more about our crime scene investigation services.