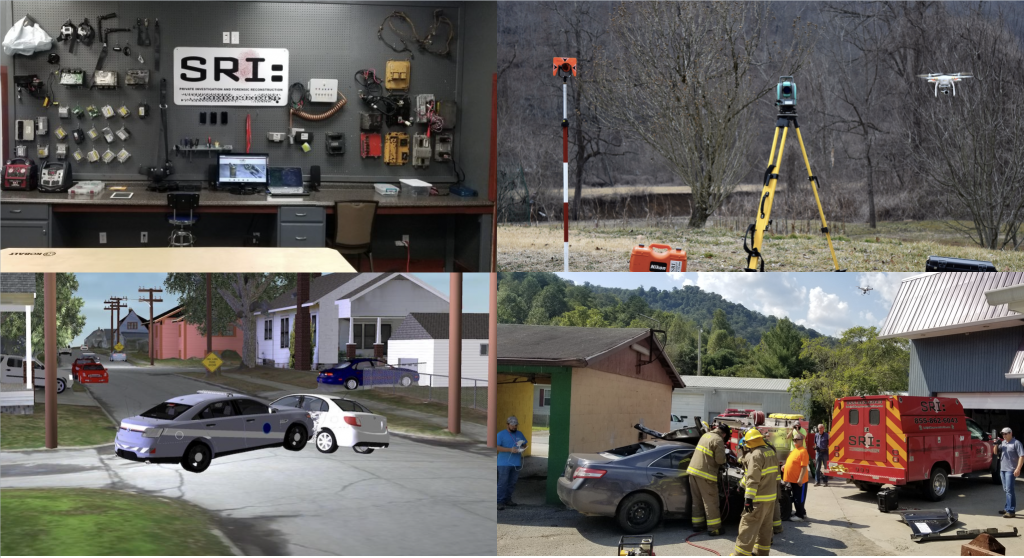 SRI is a well-rounded private investigation company with specially trained team members with different certifications that set SRI apart from any other private investigation and accident reconstruction company. Our experts work with specialized technology that enable them to work on private, digital and crime scene investigations along with traffic collision reconstruction.
Our crime scene investigator/forensic reconstructionist, Shelly Rice is a highly qualified crime/incident scene investigator and one of the only crime scene reconstructionists that holds a certification in Kentucky that we are currently aware. Shelly has been qualified in numerous courts in the state of KY as a crime scene investigator, crime scene reconstructionist, shooting reconstructionist, or blood stain expert. Shelley has a proficiency rating with the Institute of Police Technologies Management. By any standard, Shelly is the true life CSI. Shelly is assisted by SRI's own lab to provide her with the technologies she needs to analyze your case.
As one of our newest initiatives, digital investigation has quickly become popular because virtually (no pun intended) every case now involves some a digital platform. Legally, this provides opportunities to gather and assess other streams of data that can deliver results for the investigations we are hired on. SRI has the ability to acquire and analyze most types of digital evidence. This digital evidence can be the modern day smoking gun to many cases. Where has the person been, who are they communicating with, when and where do they sleep, with whom are they sleeping with are all things that may be answered with digital analysis.
Along with our employee expertise, SRI's cutting edge equipment and technology help collect evidence others may not be able to find.
Drones footage for search and rescue operations gives aerial opportunities for the area under investigation.
A Forensics Lab carefully examines all evidence, especially blood enhancement reagents looking for patterns.
Mobile Lab Unit carries capacity to handle any situation on-site.
With over 100 years of combined investigative experience, SRI stands alone in the pursuit of forensically-based justice for our clients.
When retained, SRI's role in the criminal justice system is to gather unbiased forensically-sound evidence and to investigate and analyze all the issues around the incident a client may be charged with.
If you need an expert for investigations of any kind or traffic reconstruction, contact us today. Our team leaves no stone un-turned and has the resources necessary to seek justice for you our your clients. We challenge you to find another company with all the capabilities of SRI under one roof.