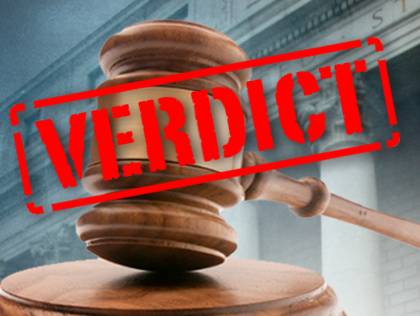 SRI is proud to announce a 7.1 million dollar verdict awarded to the clients of Attorney Kyle Roby of English Lucas Priest & Owsley, LLP where owner, Joseph Stidham testified as a traffic reconstructionist and a truck safety expert. 
This particular case involved an illegal trucking company that came upon a former wreck scene on I-65 where part of the road was blocked, and a trooper was present with his blue lights activated closing the right hand lane of south bound I 65 with a roll-back with its lights activated closing the middle lane of south bound I-65 while workers from Basham Wrecker Service were cleaning up the debris from the previous collision. Instead of stopping or moving to the far left lane (when approaching with 4000+ feet of visibility upon reaching the wreck scene), the illegal truck blew past the trooper and injured both workers while they were operating a skidsteer and backhoe. 
Thank you to Kyle Roby of English Lucas Priest & Owsley, LLP for letting SRI prove your case! SRI currently works with nearly 900 attorneys across the United States. Our last three civil trial verdicts have been awarded $646,000, 1.46 million and 7.1 million.
Below is a snippet from the English Lucas Priest & Owsley, LLP press release:
"The jury heard from Joey Stidham, an accident reconstructionist and trucking expert, who testified about Road One's failure to hire Mr. Chakhalov in accordance with the FMCSA's rules and regulations as well as their failure to train and supervise him. Mr. Stidham also provided the jury insight as to how this wreck was preventable.

As a result of this horrific collision, both Charles and Jeff were injured. Charles lost his business and is limited to lifting no more than twenty-five (25) pounds. Charles has had been through one surgery on his arm, has undergone countless procedures on his back and neck, and will undergo another surgery in the future.

The jury awarded Charles and Jeff more than $5.1 million in compensatory damages for the past and future medical bills, lost wages, destruction of earning capacity, and pain and suffering. The jury also awarded Charles and Jeff an additional $2 million dollars in punitive damages against Mr. Chakhalov and Road One."