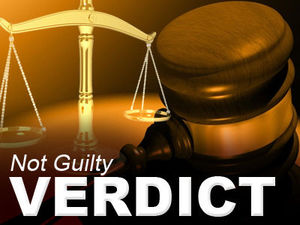 We would like to thank Attorney Brian Louder, from Louder & McGill Law Firm, for choosing SRI to help defend his client in a serious criminal matter in Russellville, KY.  It was clear to the SRI team from the onset that the police in this matter were abusing their authority by ignoring key evidence and intimidating witnesses.
Mr. Louder proceded to trial with his client in Bowling Green this week to a jury trial. The Warren County Jury saw what we saw in this matter and found his Client not-guilty.  Mr. Louder noted "It was a serious miscarriage of justice that this innocent young man was even charged, much less tried for this crime. Fortunately the jury saw that and acquitted him after only 30 minutes of deliberation."
There is nothing worse than being charged with a crime you're innocent of.
Congratulations to the Louder and McGill Law Firm for standing up for what was right and fighting a very overzealous police detective.