We hope everyone had a safe, healthy and happy New Year! In honor of ringing in another year, we thought we would take a trip down memory lane recapping where we've been, where we are and where we are headed. From training and certifications to updated technology and programs, we are proud of the journey the last 22 year has taken us and our business. Thank you to everyone who has been there along the way!
THE HISTORY OF SRI

SRI was founded in July of 1998 in a 14 ft. x 7 ft. single room trailer. At that time, all that founder and owner Joey Stidham had was tape measures and a camera that cost him a total of ninety dollars to start the business. His vision was to provide the best services within the profession and to always stay on the forefront of training and technology.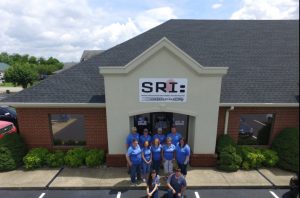 Fast forward 22 years and SRI now has 7 licensed private investigators. We have a state of the art office in Wooton, KY and a satellite office in Bowling Green, KY. All of our investigators have received and continue to receive training to continue their education and knowledge to be the best in the field.
CAPABILITIES TO ACQUIRE & ANALYZE THE FOLLOWING TYPES OF DIGITAL EVIDENCE:
CELL PHONES, TABLETS, GPS UNITS, DRIVE CAMERAS & COMPUTERS
WIFI SYSTEMS, AIRBAG CONTROL MODULES
ENGINE CONTROL MODULES IN CMVs & ANTI-LOCK BREAK SYSTEMS IN CMVs
ENGINE CONTROL MODULES THAT HAVE BEEN REMOVED FROM A TRUCK IN A VIRTUALLY FAULT FREE ENVIRONMENT
RETRIEVAL OF DELETED DATA FROM SD CARDS, USB JUMP DRIVES, HARD DRIVES & CELL PHONES
OUR EXPERIENCE
SRI has three trained Traffic Reconstructionists with a combined experience of over 100 years. Our team collectively has conducted hundreds of tests, including crash tests, to prove the methods of Traffic Collision Reconstruction are accurate. We are three of the most highly trained reconstructionists available.
Owner and Founder Joseph Stidham is the Fleet Safety and Compliance Manager for SRI's trucking company US DOT #2582698. Joey has been operating CMV's for the past 4 years and has a class A CDL. Joey began his training in the FMCSR's as a KSP Trooper where he routinely enforced these regulations. Along with operating CMV's, he has been trained as a Safety and Compliance Manager and as a CDL Operator. Along with this training, Joey has specific training from 4 different CMV traffic collision investigation courses, annual inspection courses, air brake courses, as well as multiple driving courses.
All of our reconstructionists have specific training in Human Factors. Joey specifically has 3 separate courses in Human Factors.
All 7 of our investigators have training in general investigations. SRI has three investigators specifically trained in Criminal Investigations — Shelly Rice, Jeremy Woods, and Karolina Boren. Shelly Rice and Jeremy Woods are Shooting Reconstructionists, and they are both trained in Blood Spatter Analysis as well.
OUR TECHNOLOGY
Beginning with scene documentation including the use of total stations and drones, SRI can create forensically accurate to scale 3-D scenes.
SRI utilizes two different forensic mapping programs — Tremble Forensics Reveal and V-Crash (also a simulation program). We have the ability to create realistic 3-D Animations and 3-D simulations with these programs.

CHECK OUT 3D MODEL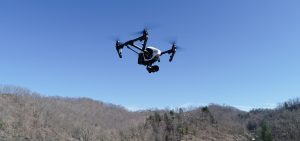 SRI also operates a fleet of drones with our two licensed drone operators DL Coleman and Jeremy Woods. These drones give us an incredible advantage when it comes to documenting scenes. We also use drones to create 3-D models.
THE FUTURE
Last but not least, we want to wish a BIG congratulations to our newest licensed Private Investigator, Becca Stidham. She is a welcome addition to our team, and we are so proud of her! Although Becca just became a licensed PI, that does not mean she has not been busy preparing for this field. Becca has completed multiple training courses so she can hit the ground running.
We are working every day to make SRI better for today and for the future.
If you need help, we are here.
– Joey & the SRI Team