To some, this is an ordinary crime scene photograph.  But, to an expert with and Interpretation training, knowledge and experience, these photographs reveal much more. Although highly recognized, Bloodstain Pattern Analysis and Interpretation (BPAI) is NOT generally utilized in the investigation of most crime scenes.  SRI, however, realizes that BPAI is essential to the reconstruction of a crime scene and applies this technique to assist with determining "what happened."  This technique can be effective to refute or corroborate statements made by an individual concerning the alleged crime.  Are the subject's statements consistent with the forensic evidence?   When properly interpreted, the following information can be acquired through bloodstain examination:
Directionality
Angle of Impact
Type of force involved
Direction from which that force was applied
Nature of the object used
Approximate number of blows
Relative positions of victim(s), suspect(s), and related objects
Sequencing of associated events
Occasionally, even which hand was used to deliver the blows
Where events occurred
Where subjects were within the crime scene
Possibly if items were missing from the crime scene
Accuracy of witness statements based on forensic evidence and science
If you need assistance with the investigation of a crime scene, we are just a phone call away.  For more information on Blood Pattern Analysis and Interpretation, click
HERE
.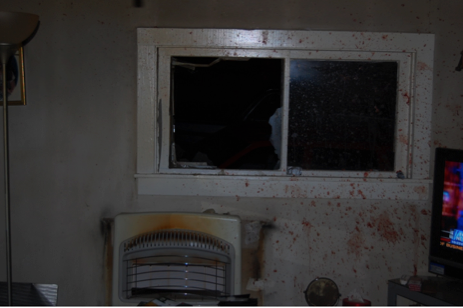 Written by Shelly Rice, CSI/Forensic Reconstructionist