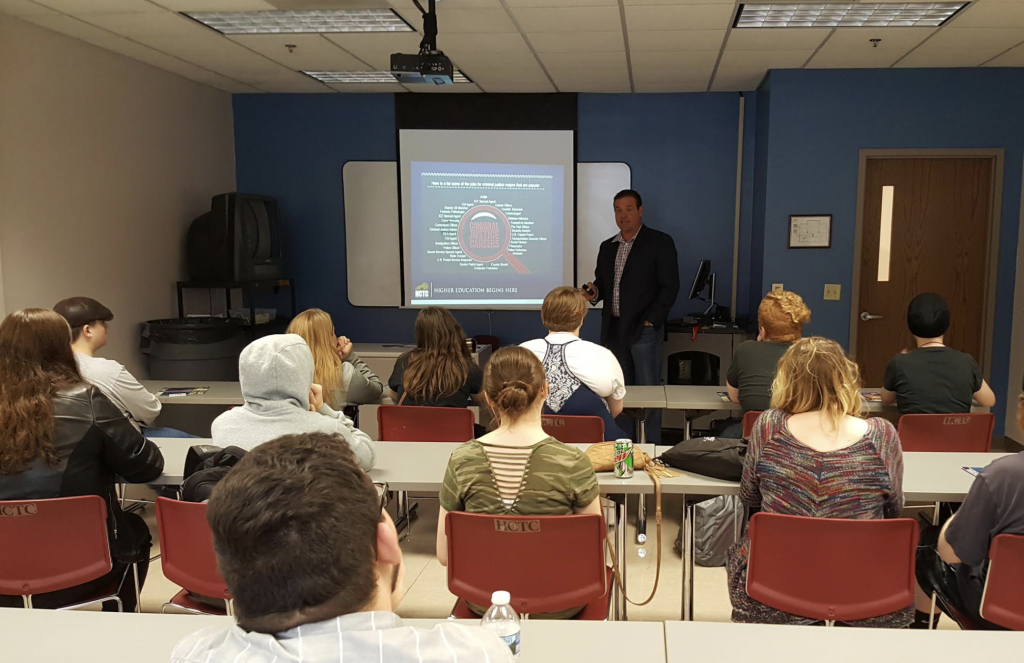 by Joey Stidham
I don't often post directly to our blog myself but I felt urged to after the terrific day I had last Saturday.  As part of serving on the Criminal Justice Advisory Board at Hazard Community College I was asked to speak to the Sophomore class at Perry County Central High School.  In-particular, the school asked that I focus on entrepreneurship opportunities in the Criminal Justice System.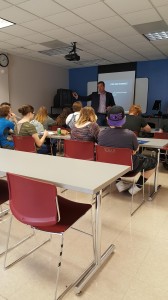 It was an honor and a privilege to share my experiences with the future leaders, police offers and workers in our criminal justice system.  While my focus was on entrepreneurship opportunities I often found myself answering questions from my days as a state trooper.  The theme I continued to circle back to was the camaraderie that my fellow troopers and I enjoyed on a daily basis and continue to experience even after our time together.  As a timely example of that, a trooper I used to work alongside 25 years ago called to check on me not long after I just finished talking about that camaraderie to the kids.
The day was a blessed day for me having the chance to speak to these young and eager minds and reminiscing with a former colleague.
As a business owner, it is imperative that we all do what we can to help future generations of entrepreneurs that will help change and shape the areas we live.
I am grateful to be able to do it in my home county and hope you take the opportunity if you are given it.